About Carole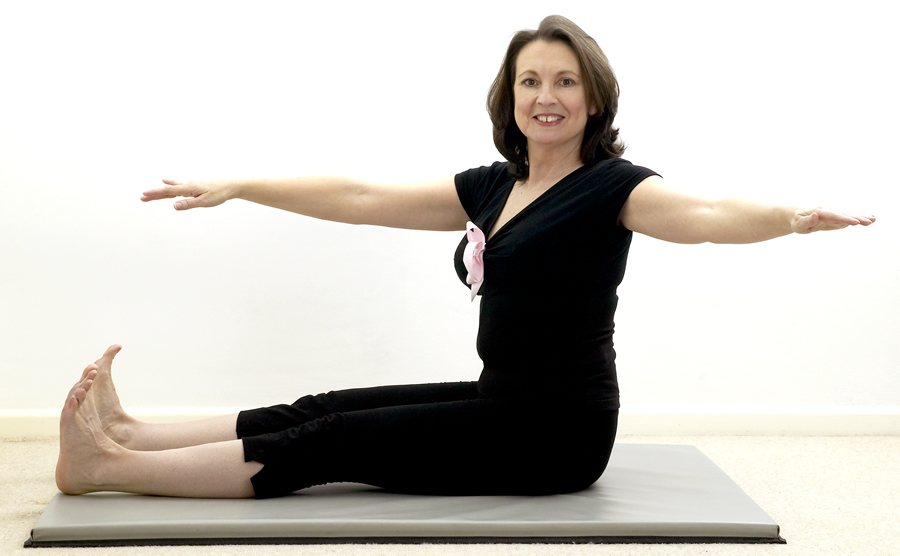 Carole Barker trained in classical ballet with Madam Murilova for 7 years. In 1970 she won a scholarship to Arts Educational, where she studied, ballet, jazz and contemporary dance. After graduation she worked as a professional dancer in West End musicals and many T.V series (under the name Amba Dene).
In the 1980's she taught professional dancers at Pineapple and Dance Work studios London.
Later she gained qualifications to teach the general public and specialist populations, 50 plus and Ante and Post natal. She was asked to design and execute the exercise portion of a research programme for The training of the Cardio Vascular systems of the over 85's. This was for The Royal Free Hospital, London. Results: "Yes you can, they all improved! Never too late to start"
Her successful personal training business led to giving a talk on exercise for Women's hour at the BBC with Jenny Murray.
In 1998 she increased her knowledge of movement by gaining qualifications in teaching Mat work and Apparatus with The Body Control Pilates Ass. Their Pilates qualifications are the most comprehensive of their kind in the world and are widely seen as an international benchmark. Carole was so impressed with the effectiveness of this method not only for her own body ( helping her to recover after a stem cell transplant for Non Hodgkins Lymphoma) but also her clients, that she now only teaches Pilates.
In 2001 she moved down to beautiful Arundel in West Sussex where she started Arundel Pilates. She is privileged to still be teaching some of her original clients.
Recently she was commissioned to write the exercise chapter for The Arthritic Ass. whose manual is sent out to their members. She has written several articles for The Bell magazine.
Carole was a supervising teacher for Body Control Pilates® for 10 years (teaching future teachers).
Carole is passionate about increasing and updating her knowledge and passing that on to her clients
"I always feel I learn so much from my clients and hope in return they acquire good functional movement and enjoyment in my classes."